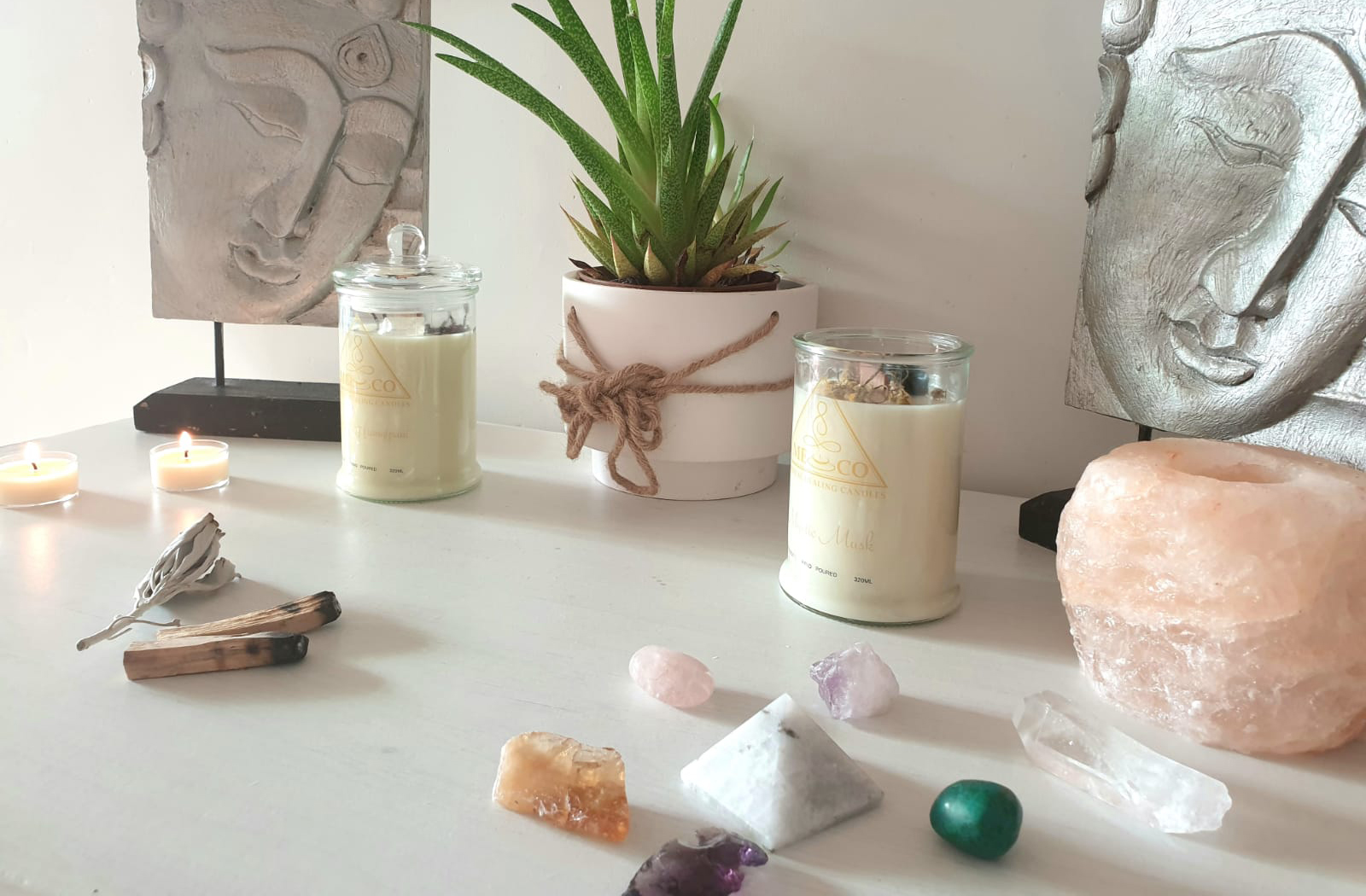 Welcome to MECO Spiritual Healing Candles
Each and every MECO candle is handcrafted by us with love. Using 100% natural waxes and high quality cosmetic grade fragrance oils.*
Unique by Design
Handmade 100% Natural Candles.
Healing Candles
Each candle is purified with white sage for cleansing and protection and blessed with a reiki treatment.
Spiritually Healing
Sharing peace, joy, relaxation, awareness and mindfulness in each home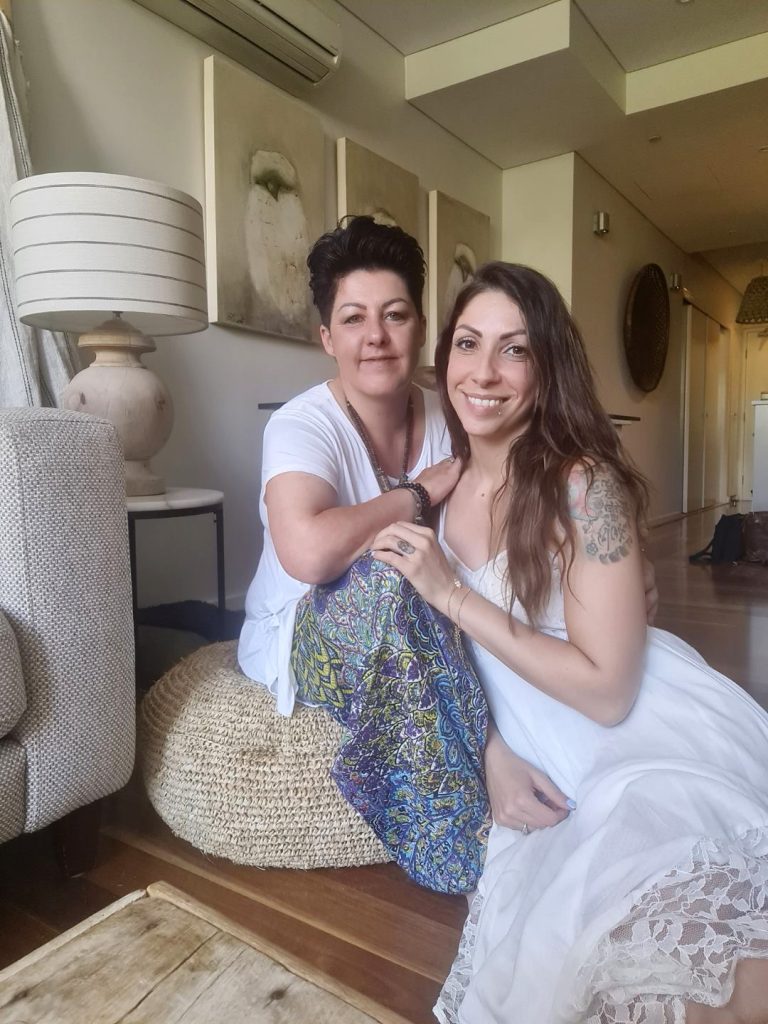 As our journey began, we discovered our true calling, I, Serena, have been suffering from anxiety since I was a little girl. Coming from a very difficult upbringing I learned very quickly to always be alert and not to trust to much.
Clearly this behaviour has always been in conflict with my inner self, with my desire to feel peace and calm all around me. After many years of hard work within myself and lots of research, I had so many questions and not enough answers. I realised that sometimes a small thing, a warm smile, a burning flame or a smell that brings you beautiful memories was what i was looking for.
Denise, my beautiful wife and the creative mind of Meco candles has always been by my side. When I was most vulnerable, when I didn't have strength, she walked with me holding my hand telling me everything was going to be ok. Even when my anxiety was at its worst, she would warmly smile at me and calm me. She made me realise that there is a lot of beauty around and inside of us. We just need to open up and embrace it. So the candles we create are a reflection of all the kindness, purity and strength we all need, during hard times or just to feel that sense of relaxation and peace we all need.
We wanted to give a little piece of hope, strength and courage to everyone.
We also strongly believe in the power of the crystals, those amazing stones that radiate greatness and can release a very powerful energy.
This is when Meco was created, a combination of aromatherapy, the earthiness of the burning flame and the magnificent power of the Reiki and the crystals.
This is why for us, it is not just a candle, but a way to get in touch with our inner self and begin a deep journey within.
Be the first to hear about new product releases, special offers, competitions and the latest news. What's more, sign up to receive a code for 10% off your next online order.
*If you are sensitive and have sensitive skin, please ensure before using this topically you do a patch test first. Choose a small, discreet, patch of skin on your body, such as behind an arm or behind an ear. Then apply a small amount of the product in question and rub it in. Allow it to dry. Do not wash that area for at least 24 hours and watch for signs of a reaction such as abnormal redness or irritation. If an adverse reaction occurs discontinue use. Please note that adverse reactions are the exception and are not common.